Blog
Affordable Barn Wedding Venue
Resources, Inspiration, And Planning Tips
Experience Affordable Rustic Elegance at Vintage Garden Barn, Parma, MI
Affordable Barn Wedding 
We understand that planning a wedding involves careful consideration of your budget. At Vintage Garden Barn, we prioritize affordability without compromising on quality. Our competitive pricing packages are specifically tailored to meet your financial needs, allowing you to create the wedding of your dreams without overspending. We believe that every couple deserves a memorable and magical wedding day, regardless of their budget.
Our competitive pricing packages allow you to allocate your budget wisely without sacrificing the elements that matter most to you. Whether you envision a lavish affair or an intimate gathering, our customizable options ensure that you can bring your dream wedding to life within your financial means.
Rustic Elegance
Step into a world of timeless charm as you enter our barn venue at Vintage Garden Barn. Our meticulous attention to detail ensures that every element exudes rustic elegance. From the exposed wooden beams to the delicate vintage-inspired décor, our venue embodies the perfect blend of rustic aesthetics and elegant details. The warm ambiance and inviting atmosphere create an enchanting space that will leave a lasting impression on you and your guests.
As you step through the doors of Vintage Garden Barn, you will be transported to a world of rustic elegance that transcends time. Every aspect of our barn venue has been carefully curated with meticulous attention to detail, ensuring that every element exudes the charm and sophistication of rustic aesthetics. The exposed wooden beams that grace the ceiling add a touch of authenticity and lend a sense of natural beauty to the space. They serve as a reminder of the venue's rich history and create a warm and inviting atmosphere that envelops you and your guests.
The delicate vintage-inspired décor further enhances the rustic elegance of our venue. From carefully chosen antique furnishings to intricate details that pay homage to the past, every element has been thoughtfully selected to create an ambiance that is both refined and welcoming. Our dedication to preserving the timeless beauty of rustic charm shines through in every corner of Vintage Garden Barn.
The result is an enchanting space that leaves a lasting impression on all who enter. The warm ambiance evokes a sense of intimacy and creates a cozy haven where love and celebration can flourish. Your wedding day will be transformed into an unforgettable experience, filled with moments that will be etched in your memories forever. Vintage Garden Barn provides the perfect backdrop for your love story, combining rustic elegance with a touch of magic.
Picturesque Barn Setting in Parma, MI
Imagine exchanging your vows amidst breathtaking natural beauty at Vintage Garden Barn in Parma, MI. Our venue boasts a picturesque setting with panoramic views of rolling hills, scenic landscapes, and vibrant gardens. As you celebrate your special day, the surrounding beauty serves as a stunning backdrop for your wedding photos and creates an unforgettable atmosphere. From the golden light of sunset to the colorful blooms of the gardens, nature's splendor enhances the romance and magic of your wedding day.
Immerse yourself in a fairytale-like experience as you exchange your vows amidst the breathtaking natural beauty of Vintage Garden Barn in Parma, MI. Our venue is nestled in a picturesque setting that will take your breath away, offering panoramic views of rolling hills, serene landscapes, and vibrant gardens. As you celebrate your special day, you and your guests will be captivated by the surrounding beauty, which serves as a truly enchanting backdrop for your wedding photos and creates an atmosphere that is nothing short of magical.
Imagine the warm golden rays of the setting sun casting a radiant glow over your ceremony, painting the landscape with a palette of captivating colors. The gentle breeze rustles through the trees, carrying with it a sense of tranquility and romance. The vibrant gardens, adorned with colorful blooms, add a touch of natural elegance and create a sense of harmony with the surroundings. Every corner of Vintage Garden Barn offers a breathtaking view, inviting you to revel in the splendor of nature on your special day.
Flexible Event Space
Vintage Garden Barn offers a variety of versatile event spaces to accommodate both intimate ceremonies and larger receptions. Whether you envision an indoor celebration inside the barn, with its rustic charm and cozy ambiance, or an outdoor gathering under the open sky, we have the perfect setting to bring your vision to life. Our flexible spaces can be customized to suit your preferences, ensuring that your wedding day reflects your unique style and personality.
Convenient Location
Vintage Garden Barn is conveniently located in Parma, MI, offering the tranquility of the countryside while remaining easily accessible. You and your guests can escape the hustle and bustle of the city and enjoy the serene surroundings of our venue. Despite the rural setting, nearby amenities and accommodations are within reach, ensuring convenience and comfort for everyone attending your special day.
Contact Us
Are you ready to start planning your dream wedding at Vintage Garden Barn? We would be delighted to be part of your special day. Contact our friendly team today to schedule a tour, discuss available dates, and explore our affordable pricing options. We are here to answer any questions you may have and help you create an enchanting and unforgettable wedding day that exceeds your expectations.
Final Thoughts
Vintage Garden Barn in Parma, MI is the perfect choice for couples seeking an affordable barn wedding venue that radiates rustic elegance. Our venue not only provides a beautiful and enchanting setting but also ensures that every aspect of your wedding is tailored to your budget and preferences. With our attention to detail, breathtaking surroundings, flexible event spaces, experienced team, and convenient location, your dream wedding at Vintage Garden Barn is within reach. Contact us today and let us embark on a journey to create cherished memories that will last a lifetime.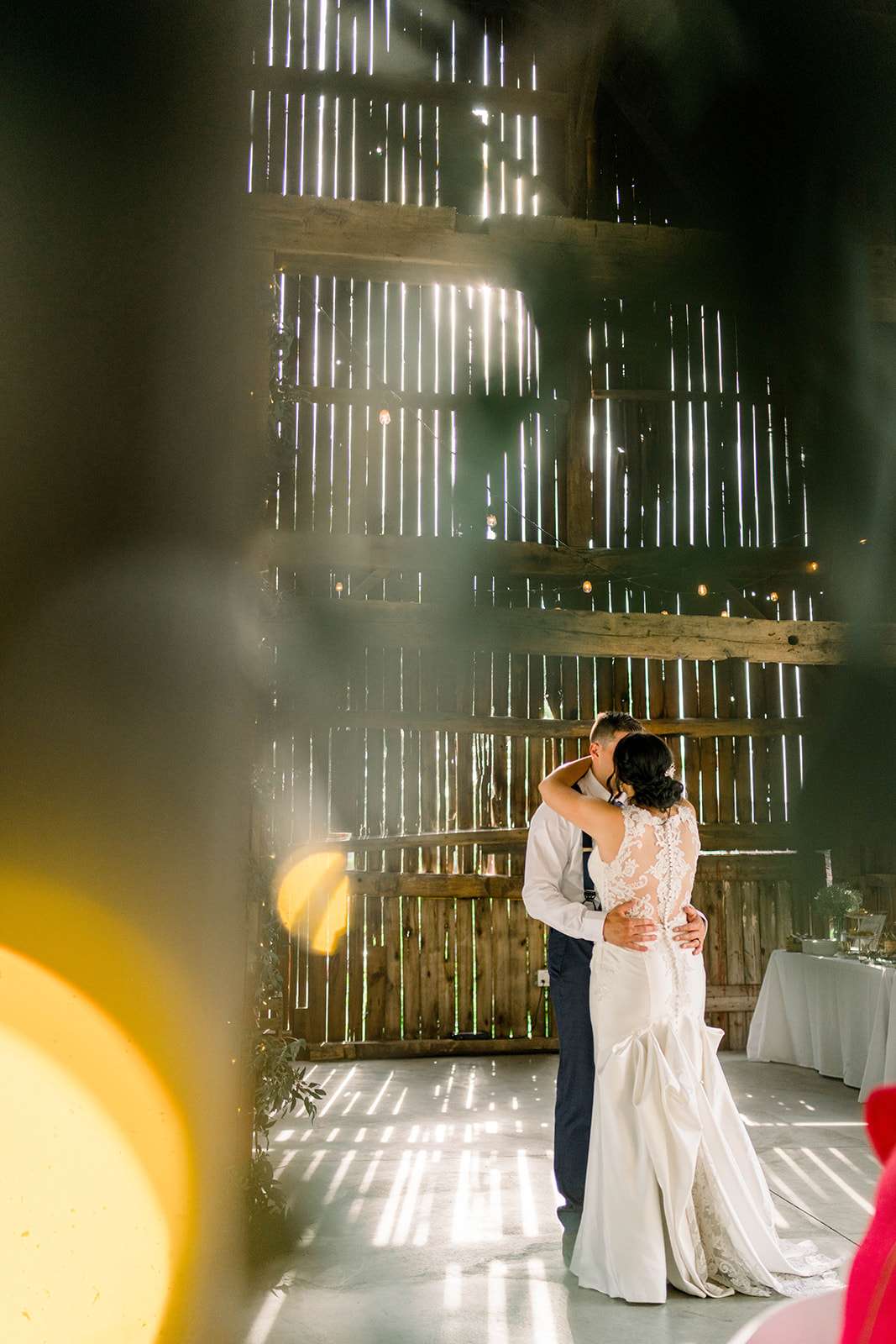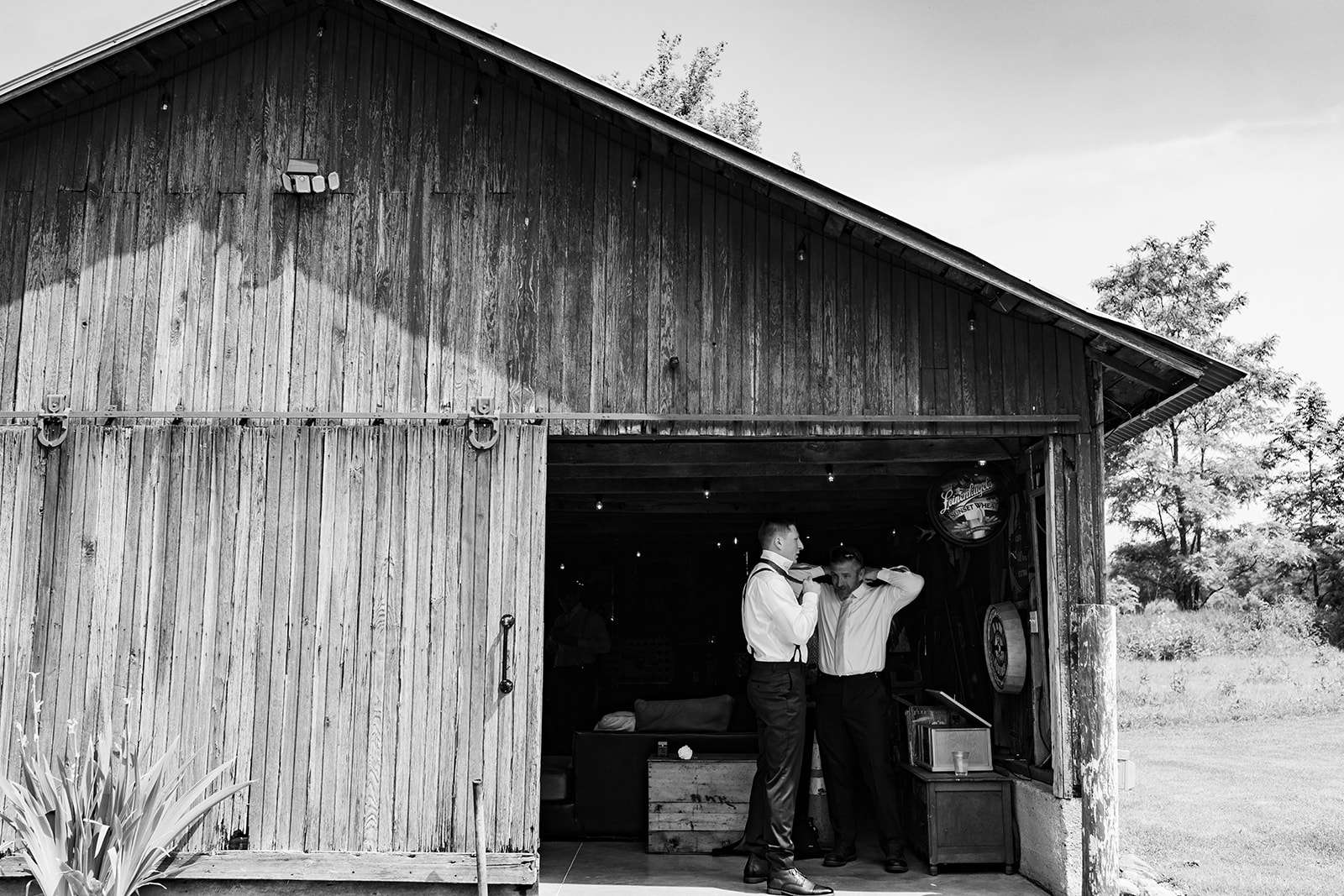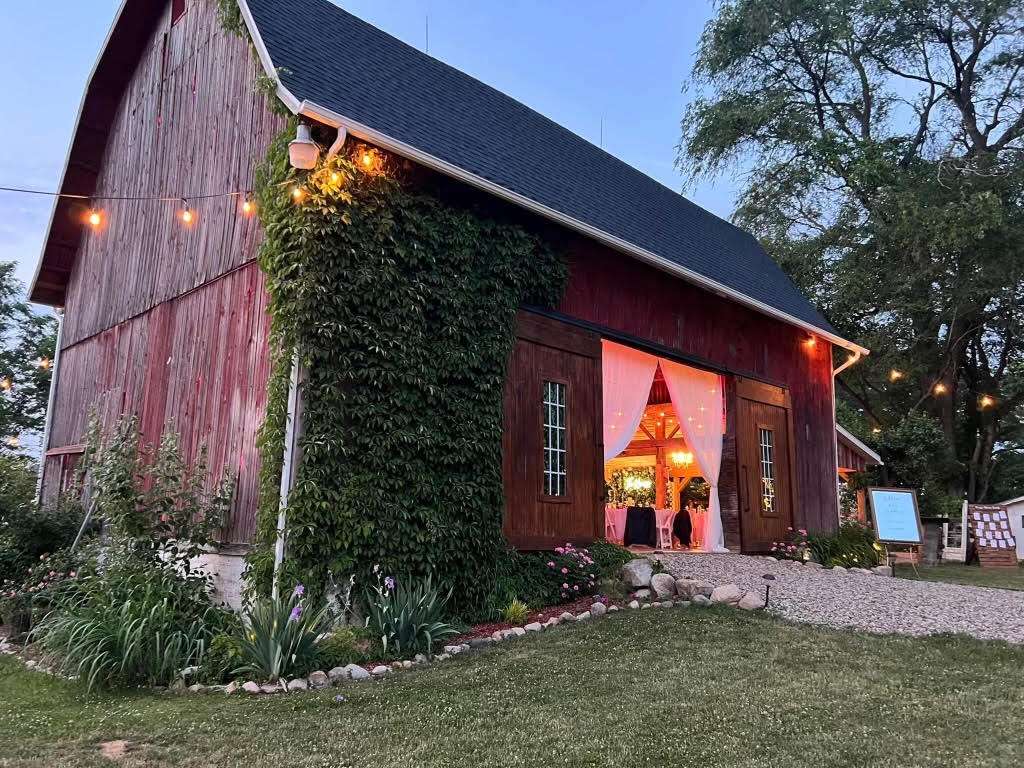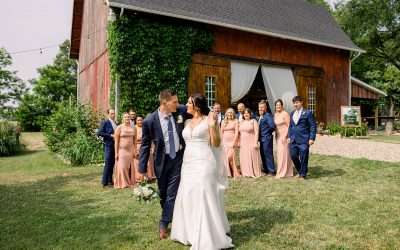 Blog ​How Much Does a Wedding Venue Really Cost? Resources, Inspiration, And Planning TipsHow Much Does a Wedding Venue Really Cost? Your Ultimate Guide Ah, the age-old question that has puzzled many a bride and groom: "How much is a wedding venue?" Planning a wedding...
It's Going to be Perfect!
Let's Plan Your Big Day!